Service changes from 4 October 2020
1 month ago Tue 18th Aug 2020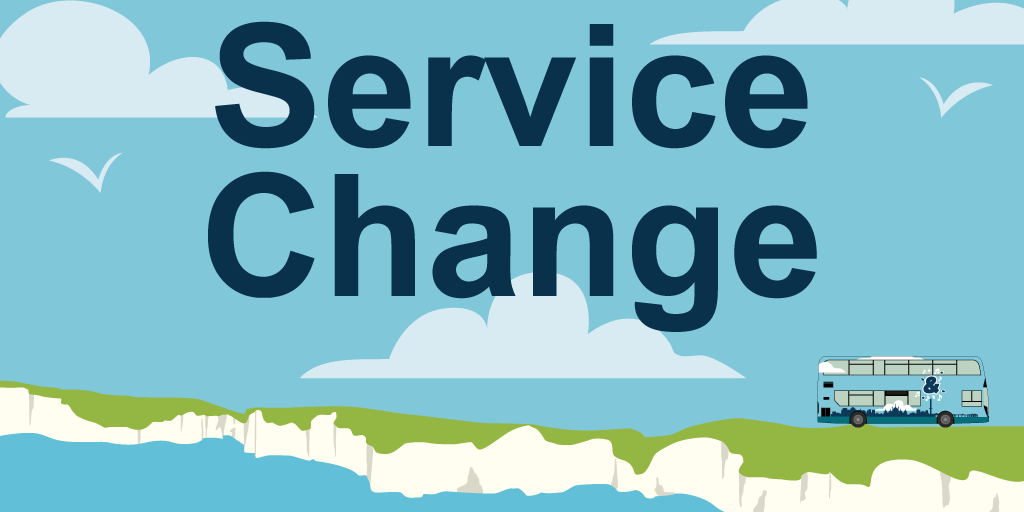 As more and more people are returning to our buses we will be increasing the University route 25 from Sunday 20 September and from Sunday 4 October changes will be made to routes 13X, 77, 78 and 79.
We have converted a number of regular bus journeys to be available to schoolchildren only, as well as adding many extra school buses. Schoolchildren only journeys are open to those aged 18 and under. Schoolchildren only journeys are clearly marked on the timetables. This measure is temporary. For more information on travelling to school on the bus we have written a guide which can be viewed here.
From Sunday 20 September the following changes to bus routes will take place.
Route 5B
On Schooldays the 1333 departure from Hangleton will be revised to start from Court Farm Road at 1342 and operate as a School children only journey as far as Hove Town Hall, then open to all to Hollingbury.
Route 6
The School children only journey at 0728 from Downs Park will no longer operate. A new Monday to Friday open to all journey will be introduced from Portslade Station at 0744 to Brighton Station.
Route 25/25X
Increased daytime service with Route 25X buses reintroduced on Mondays to Fridays
Route N25
Increased night service
Route 26/46
Additional School children only journeys introduced for Varndean Hgh School
0810 Churchill Square to Hollingbury (Route 46)
1510 Varndean High School to Churchill Square (Route 26)
Route 60
The 0725 journey from Old Shoreham Red Lion will no longer be School children only and will be open to all.
From Sunday 4 October these changes will take place
Route 13X will revert back to the autumn timetable of 3 journeys each way on Sundays only.
Route 77 will operate a reduced timetable for the autumn.
Routes 78/79 the last journey in each direction will no longer operate.