Rebecca's story - from trainee driver to Vice Chair of the Women in Bus network
Hello, my name is Rebecca Kite I am one of the driving instructors here at Brighton & Hove and Metrobus. I started off my career in 2013 at the age of 18 when I began my training. I had always dreamed of becoming a bus driver since a young age and I passed my test just after my 19th birthday making me the youngest driver in the company at the time. I loved driving around our beautiful city and meeting everyone.
I became a driver mentor in 2015 helping new drivers with learning new routes and how the ticket machines worked. In 2018 I became a full time instructor at the age of 24 making me the youngest driving instructor. My job has always been my passion and I feel very lucky to be living my dream.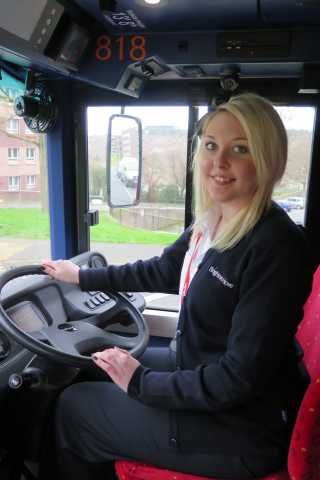 When I became a bus driver I was very shy and timid. I have grown so much as a person since becoming a bus driver and in my personal time I was awarded the titles of Miss Brighton 2018, Miss Sussex 2019 and more recently the national title of Miss Mystic Beauty. The industry has really helped me become who I am today.
In late 2019 I was appointed to the position of Vice Chair of the 'Women in Bus' network for the Go-Ahead group and feel very honoured. My role is to support the Chair, Sophie Moorby with official duties such as organising network meetings and being an advocate both internally and externally. I am hoping the network will inspire and empower other women to join our bus companies.
If you would like to find out any more information, please email rebecca.kite@buses.co.uk