Information to assist passengers with sight loss
Recite Me: accessibility and language support is at the top right of the page.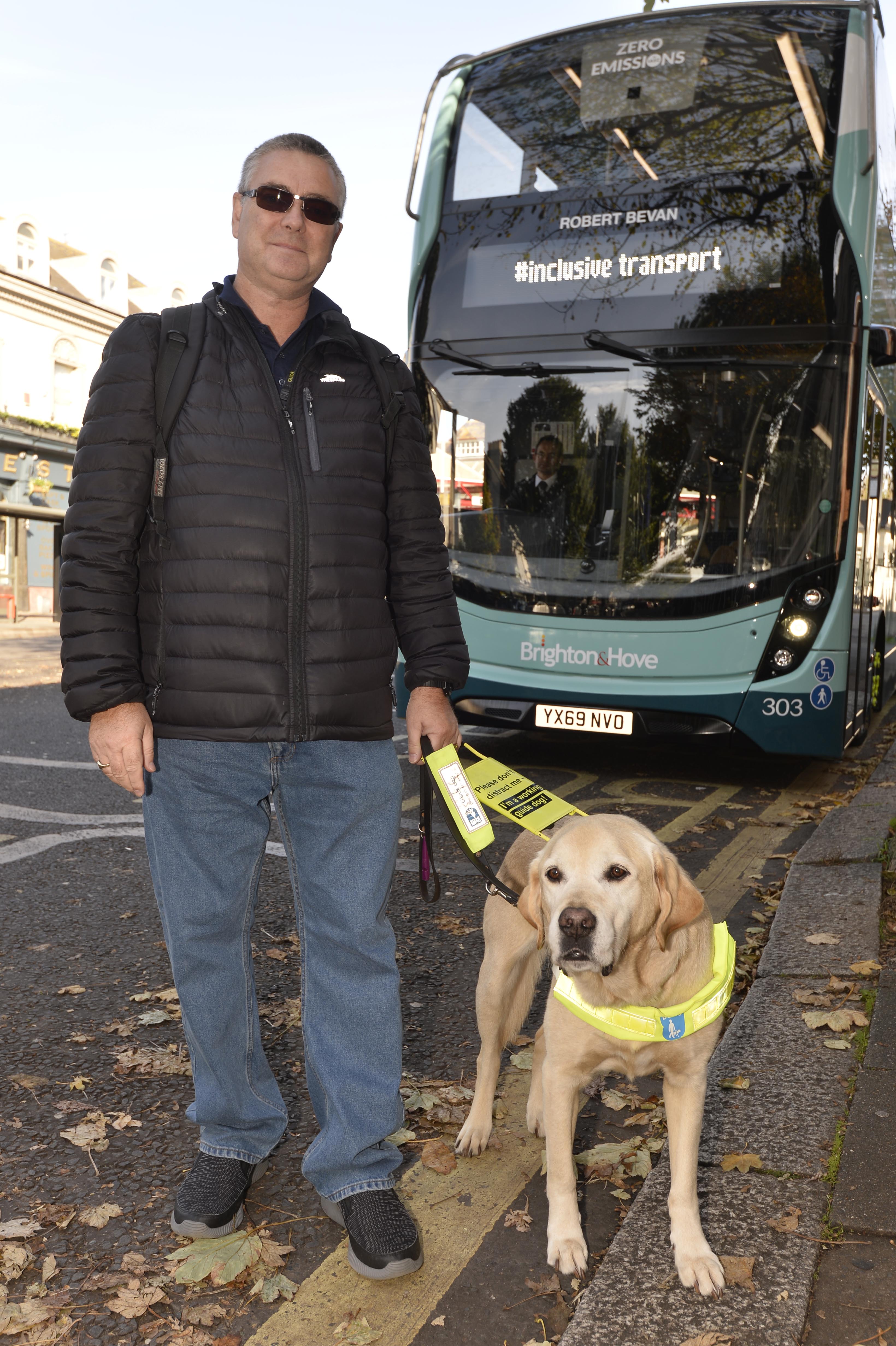 To ensure a more inclusive and accessible travelling experience for passengers with sight loss we have implemented several initiatives.
We would like to thank Guide Dogs, RNIB, Possability People as well passengers who shared with us their own travelling experiences and through lived experience have helped us to improve on the service we provide. We welcome all feedback to always ensure we continue to update, improve and provide a service that is accessible for all.
Services include:
In partnership with Guide Dogs, our driver training includes the My Guide sighted guide training.
Customer service staff training also includes the My Guide sighted guide training. Contact customer services
Recite Me available on all our website pages
All buses are 'Talking Buses' with audio and visual next stop announcements
Our drivers will automatically stop and serve a stop if someone is waiting- no need to hail a bus.
Free travel for trainers of Guide Dogs in support of Guide Dogs in training
Helping Hand cards - A simple, effective, discreet way to advise of any assistance required
Timetables and information available on request in large print, braille and audio CD's
A full time accessibility manager and officer in the accessibility department - Victoria Garcia and Sam Hart
On request an appointment can be made for 'bus familiarisation' sessions on board a bus with the accessibility department.
Our app can help access real time bus information as well as ticketing options App information
In 2014 the RNIB implemented the Bus Charter - in 2021 we continue to fully support and implement the basic principles and objectives of the Bus Charter as they are still absolutely vital for today's travelling experience.
Talking Bus Stops
All real time bus stops in Brighton & Hove are also 'Talking Bus stops'. A battery-operated key fob provides access to the talking function which alerts the user when they are near one of the talking bus stops. Information can be found here
East Sussex talking bus stop information is here.
For more information, our customer service team are happy to help. Contact information, including opening times, can be found here.